Project Ainita announce 2014 traffic record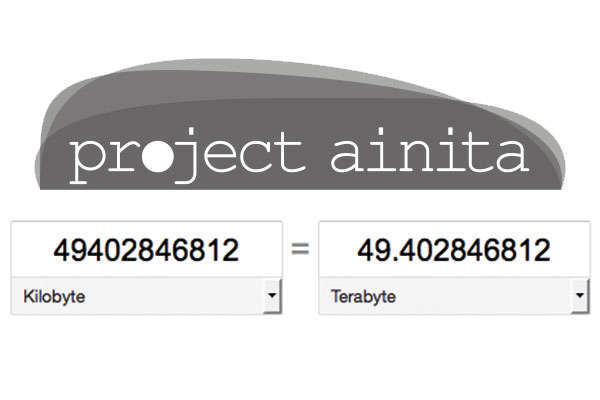 Project Ainita is proud to announce we have handled 49.4* Terabytes of traffic for our users behind government Internet censorship in Iran, during 2014, our most successful year so far. This project couldn't be as successful without the trust and support of thousands of our users, and we hope we can significantly increase this record for 2015!
Best Regards - Project Ainita.
* Note: This number is our inbound traffic from the Internet. In reality, we handled double this number, as we have to both receive and send total traffic. But realistic traffic our users received, is 49.4TB
دوستان گرامی: پروژه آی نیتا در سال ۲۰۱۵ با افتخار ۴۹.۴ ترابایت* ترافیک اینترنت آزاد و بدون سانسور برای شما کاربران عزیز در ایران فراهم کرده است که موفق ترین سال فعالیت پروژه را تا به امروز رقم زده است. موفقیت این پروژه بدون اعتماد و دلگرمی هزاران کاربرآی نیتا ممکن نبود. امیدواریم که در سال ۲۰۱۵ رکورد خیلی بهتری به جا بگذاریم!
با مهر - تیم پروژه آی نیتا.
* توضیح: این عدد فقط ترافیک دریافتی ما از اینترنت را نشان میدهد. در واقعیت، ما دو برابر این ترافیک را تحمل میکنیم، چون باید کل ترافیک را برای کاربران مان دریافت و مجددا ارسال کنیم. ولی اگر ترافیک دریافتی کاربران را محاسبه کنیم، عدد ۴۹.۴ ترابایت صحیح است.