Average Internet connection bandwidth in Iran increased 30% in last 6 months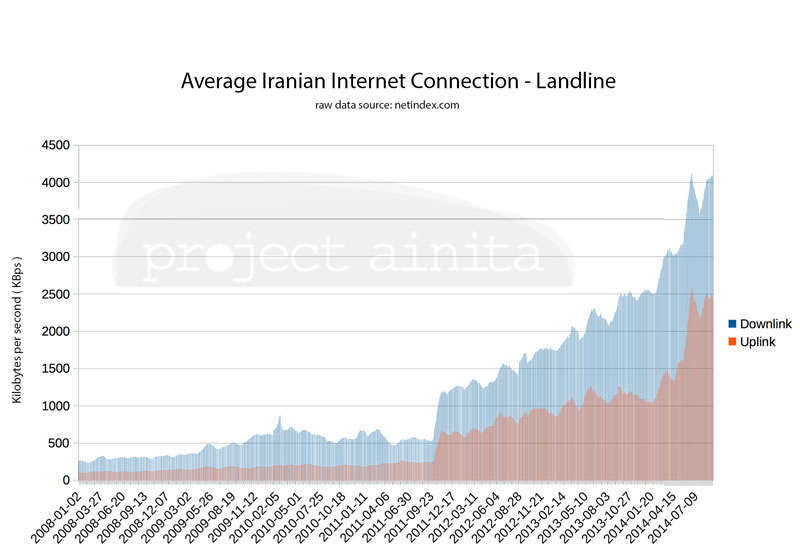 It seems president Rohani is trying to do the right thing, and as you can see, Iran average terrestrial connection bandwidth has actually increased 30% since March 2014. Even though parliament threatened to impeach the ICT minister if the technocrat cabinet proceeds with it's plans to increase internet bandwidth by 10 fold.
اینطور که آمار و ارقام نشان میدهند، جناب آقای روحانی در تلاش است تا کار صحیح را انجام دهد. همانطوری که در جدول بالا ملاحظه میکنید، پهنای باند متوسط ارتباط اینترنت ( با خطوط زمینی ) در ایران از ۶ ماه پیش سی درصد افزایش داشته که به نوبه خود خبر بسیار خوبی برای کابران ایرانی است. این در حالی است که مجلس تهدید کرده است که  در صورت اجرای برنامه های از پیش تایین شده برای افزایش ۱۰ برابری سرعت اینترنت، وزیر ارتباطات را استیضاح  کند.